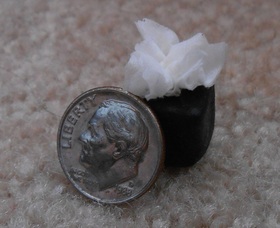 This mini tissue box is a lot simpler than it looks! It will look great in your miniature collection or your dollhouse. And of course you can always adjust the size to fit your needs.
Materials:
Clay (I used air-dry)
Toothpick (Preferable would be one with a flat end)
Small square of tissue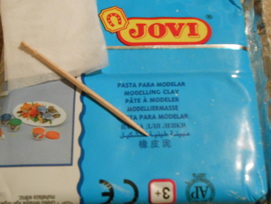 Instructions:

Step 1: Take out a small lump of clay.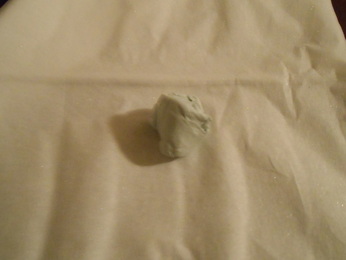 Step 2: Shape the lump into a cube.



Step 3: Push the the toothpick through the middle of the cube.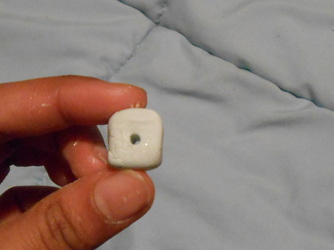 Step 4: Take the small piece of tissue and put it on top of the hole.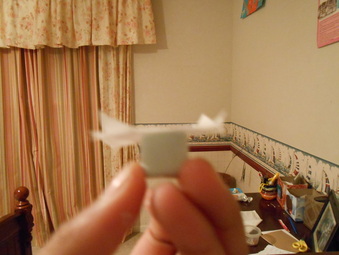 Step 5: With the backside of the toothpick, slowly press the tissue down the hole. (You may have to do this again if the toothpick pokes a hole in the tissue. Don't worry if it does, it happened to me a lot.)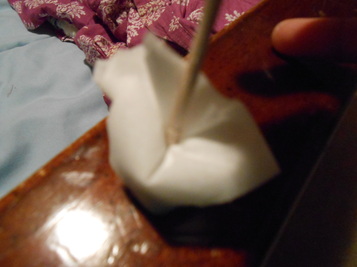 Step 6: The tissue should eventually stick up. Arrange it how you like, and Voilà! You are done. If you want, paint it any color you like.

As a second variation, you can use square beads instead of clay.




Enjoy, and as always, never stop crafting!

I would appreciate it if you would leave your tips, comments, or questions in the Comment Box. It will say "Add Comment" Thank you!