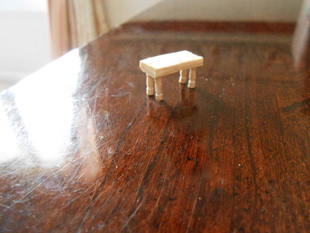 This miniature is like nothing you've seen before! Its only 1 cm wide, 2 cm long, and 1.5 cm tall! It's super simple yet it's not too plain.

Materials:
A small piece of wood - mine was 1 cm • 2 cm
Glue - Wood glue would be preferable
X-Acto Knife
4 Toothpicks with decorated ends
Sandpaper or file
Optional: Hand saw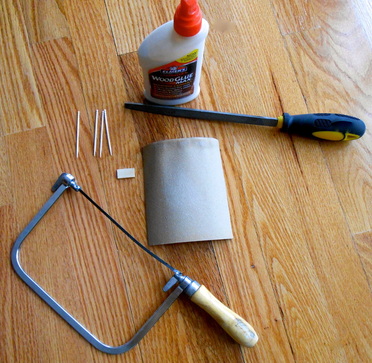 Instructions:

Step 1: Use your X-Acto knife and/or saw to shave pieces off of your small piece of wood. My end result was 1 cm wide and 2 cm long. Also make sure to not make it too thin or too thick.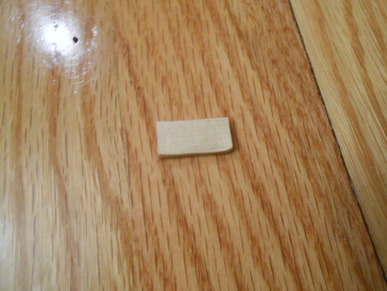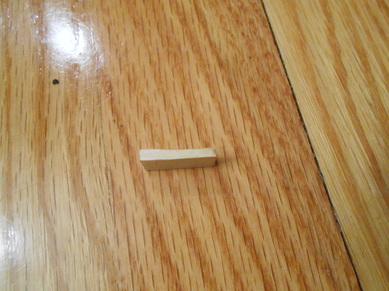 Step 2: Break off the ends of your decorative toothpicks. These will become your "legs"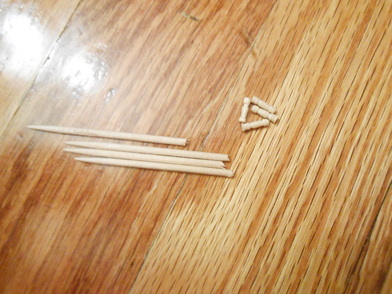 Step 3: Sand down the ends of your "legs", so that they can stand straight.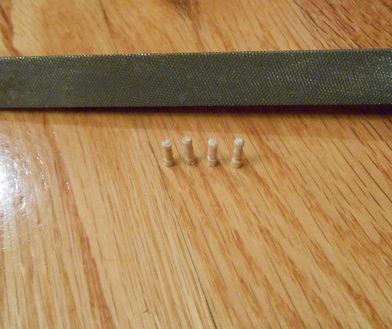 Step 4: Put a drop of glue in the corners of your piece of wood. I used Elmer's Glue, but I think wood glue would have worked better.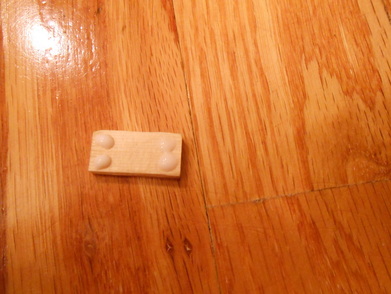 Step 5: Place your "legs" onto the glue drops, spacing them as evenly as you can. You will want to use something to support them.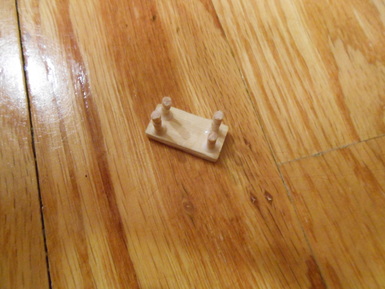 Your simple wooden table is ready for use! Maybe you can think of something to use as a teensy, tinsy cup of tea! If you want, you can paint it, but I decided to leave it be :)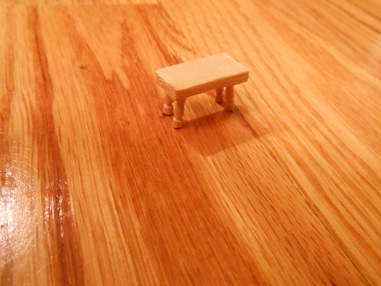 Enjoy!
Your comments, tips, and questions are appreciated in the comment box below. Please keep in mind that email is not required.
-Erin