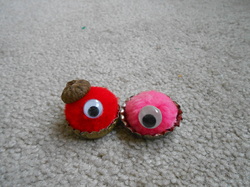 Look at these adorable creatures! An they are the perfect size for my miniatures! I've been looking for a model recently, dolls were to big, and then I thought of these! And they're super easy to make!
Materials:
Glue - Hot glue gun is preferable for durability. *see bottom for more.
Googly Eyes - Try to find the perfect size for your own personalized creature.
Bottle Cap
Pom Pom.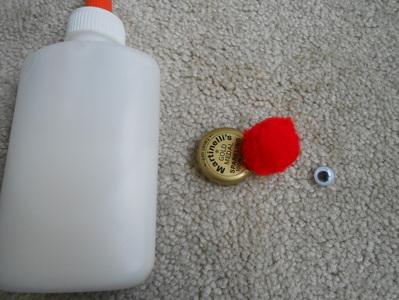 Instructions:


Step 1: Spread glue all over the bottom of the bottle cap.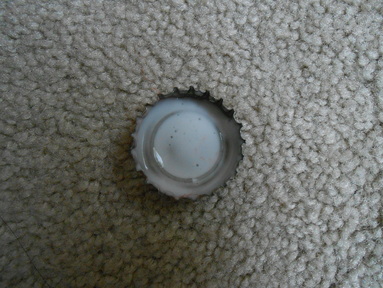 Step 2: Press the pom pom into the glue.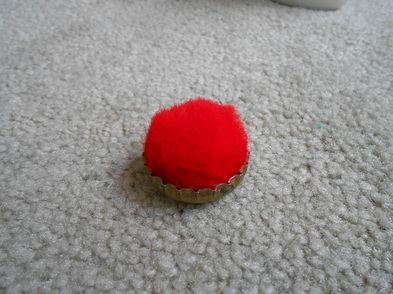 Step 3: Place a drop of glue where you want the googly eye to be placed.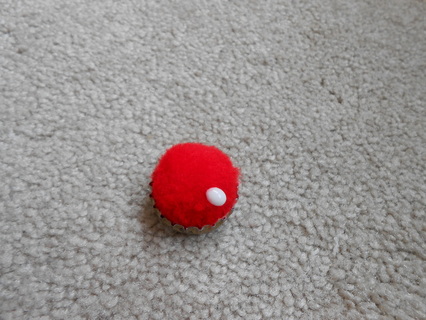 Step 4: Place the googly eye on the drop of glue.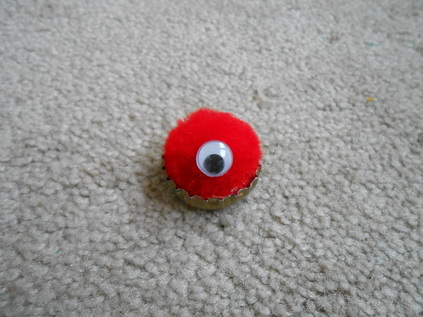 Your fuzzy little creature is complete! Make them in different sizes and colors! Experiment with them! Give them as presents! Anything is possible! Try adding an acorn cap as a hat!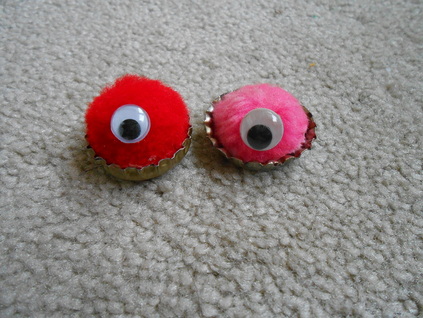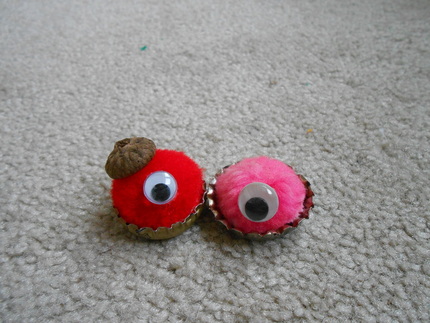 Sincerely,
Erin

*As to prove the durability of hot glue, the pink survived an entire snowy winter outside (I lost it), and it turned up in perfect condition, except for some dirt and a little rust.
So please leave your comments or questions in the comment box below. Email not required. I don't need to know your real name or email address :) All I need to know is how the project turned up.
Enjoy!