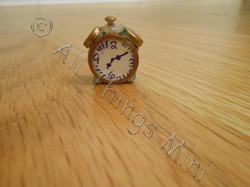 I am so sorry for the very long gap in posting. Today I have some pictures from a very cool item that has been waiting to be put together for a long time. An alarm clock!
This one is really a half tutorial. Here's the beginning:
http://kotisivu.surffi.net/~nukke/kello.html
In the beginning, I took all my pieces and spray painted them. This really helped, because when I opened the uncompleted pieces, the part of the copper tube which hadn't been sprayed had turned green :)
Instead of a metal sheet, I cut to size (using a copper tube cutter), a piece of scrap copper tube.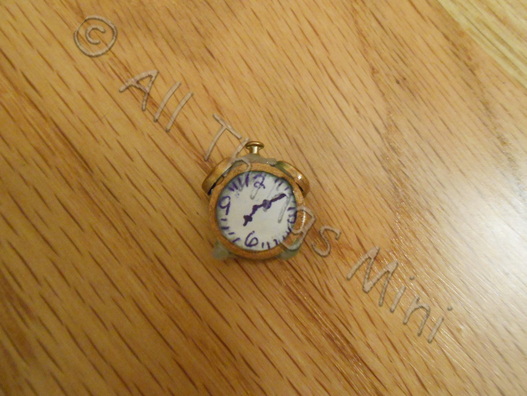 Also, instead of gluing the paper fastener tops to the copper tube by dowels (like the link says), I hot glue gunned it directly to the copper tube. Also, instead of driving the nail through the copper tube (which would almost be impossible), I cut it to size, added a great big glob of hot glue, and pushed into place. (Please be very careful with large globs of hot glue as they won't dry as fast as normal.)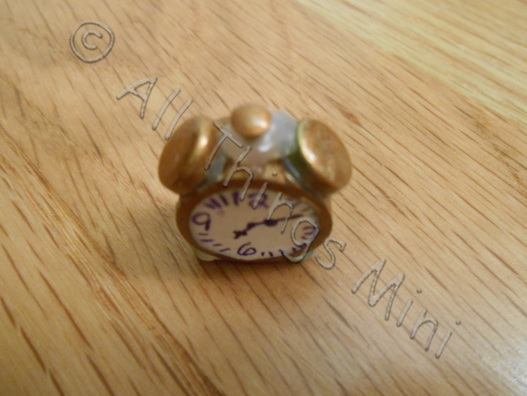 For the feet, I just laid two strips of hot glue across the bottom of the copper tube.
Finally, I drew a clock face and needles with my good old pen. I pushed into place through the back, and added a layer of good old school glue around it on the back. A bit of this school glue came to the front and smeared a bit of my clock face around the edges. I think it helps add to the look. (I know this would have better with step-by-step pictures, so sorry.)
Here are all the pictures: