After a month of no tutorials (sorry), here is a yarn wrapped letter that is easy to make and awesome. You can make it ombré like I did, or one color alone. Try different embellishments on it as well. If you attach a ribbon to the back, you can even make an ornament out of it!
Materials:
Cardboard (Or a pre-made
wood letter
from a craft store)
Scissors
Pen
Embellishments
Yarn (different colors if needed)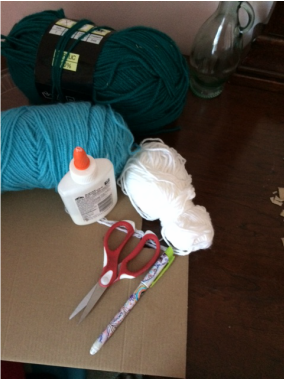 Instructions:


Step 1: Draw out your letter on the piece of cardboard. Or go buy a wood letter from your nearest craft store :) Since I made my own letter from cardboard, I was able to make it my own mini size with a height of 2.25 inches. :)


Step 2: Cut your letter out. For sturdiness, cut the letter out a few more times and glue all the layers together.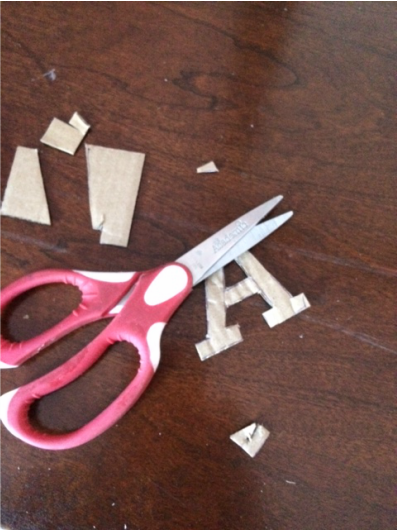 Step 3: Put glue where you want to start wrapping, and glue the edge of the yarn there. Wait for it to dry.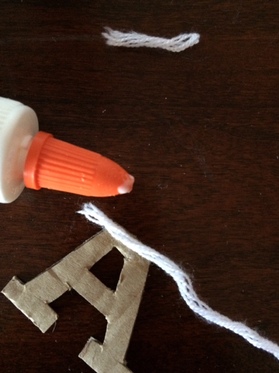 Step 4: Keep wrapping around and around the letter. The corners are a little difficult and may need some extra glue to keep the yarn in place. Don't worry too much, though; you can cover up the imperfections with embellishments later :)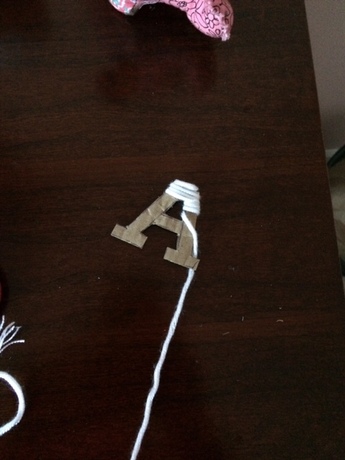 Yes, I know, it's messier than my original. But like previously stated, this letter was made for demonstration purposes only. :) :)

If you are doing ombré, after you've gotten about a third of the letter wrapped with one color, cut off the yarn and glue the extra to the back of the letter. Then continue with the next color.

My E has only got one more color to go! :) And, as you can see, I've already started adding the embellishments. :)

Step 5: Finish off and glue yarn to the back of the letter. Cut off any excess. Then you can start adding your embellishments!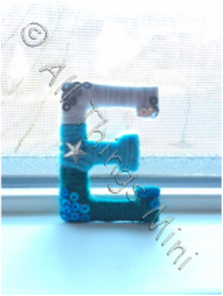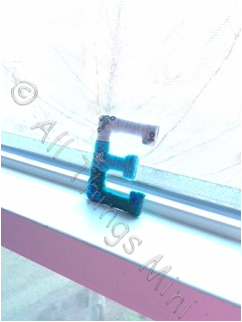 Enjoy your finished yarn wrapped letter!


-Erin A


Please tell me how it turned out in the comments below!