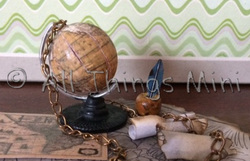 This is going to be quite a long post, but, don't let that intimidate you. Once you go over it and understand it, it's not difficult at all. (Although it requires lots of drying time.)
Materials:

Sphere of proper size (I used a bouncy ball)
Large paperclip
Plier
School Glue
Superglue
Found items (for base)
Large Pin
Paint (Optional)
Spool (Optional)



Instructions:


Step 1: After straightening the paper clip, bend it into a semi circle shape. This will become the part of the globe pointed to in the second picture.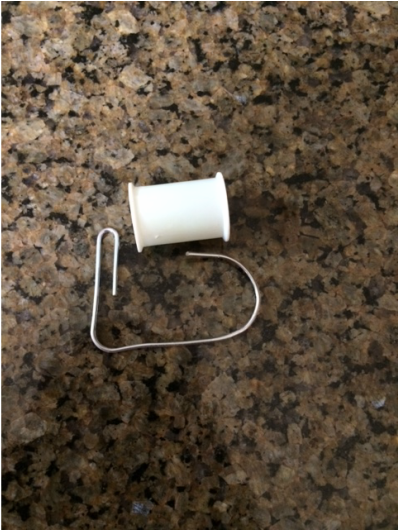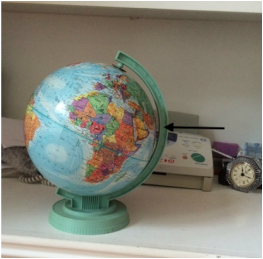 Step 2: After making minor adjustments to fit the size of your sphere, cut the bent part off of the paper clip, making sure to leave extra on both ends.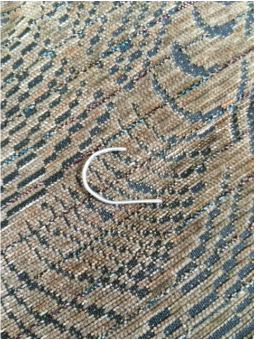 Step 3: Bend the top of paper clip a little bit, and bend the bottom of the paper clip as well. These are what you are going to poke the sphere onto. I used a pin to drill a hole through the middle of the ball to put the ends of the paper clip into. (I know that was really confusing, but I hope the picture solves some issues :( )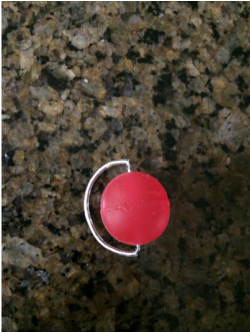 Step 4: Resize this printout to fit your sphere, print it out, and cut it out.
Antique Globe
Make sure the size is right before printing. :)
Step 5: Glue the strips around the sphere, for this I used school glue.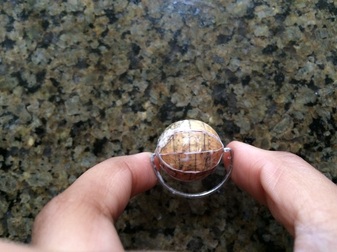 Step 6: Create your base. I opened my "magic box" (my collection of odd assortments of things), and found a round tile from some game and a plastic something that looked like a chess pawn.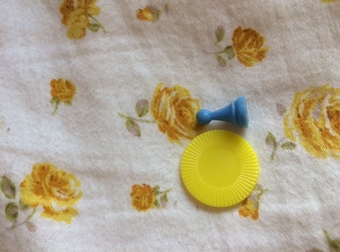 Step 7: First, I chopped off the top of the plastic chess pawn and glued it to the round tile. Then I painted it with black acrylic paint.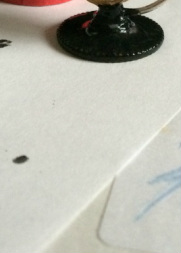 Step 8: I cut two slits in sides of the chess pawn. Then I pushed the paper clip into the two slits - at an angle, don't forget - and superglued it in place.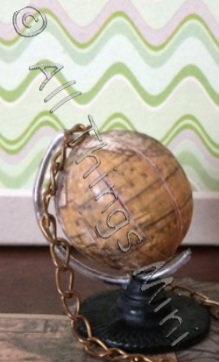 Step 9: Read over this tutorial 10 million times just to understand what I'm saying, because this is probably the most confusing tutorial I have written - probably because of my lack of proper picture taking. Anyways, I hope somebody gets something from this, and ask me any questions you have in the comments section below.


Here is the scene that I am working on, it is a study sort of thing.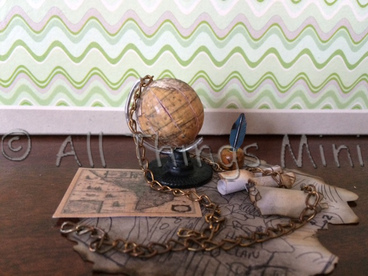 I had a lot of fun making this, and I hope you will too -
Enjoy!
-Erin A