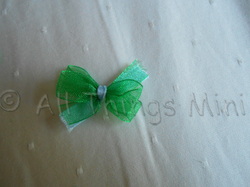 Today's craft is miniature bows! But... these aren't any ordinary bows. They're double bows made using ribbon and a fork! Plus, they are super simple to make!
Materials:
Two colors of ribbon
A fork
Scissors



Instructions:

Step 1: Start by weaving your ribbon through the teeth of the fork.

Step 2: Continue weaving.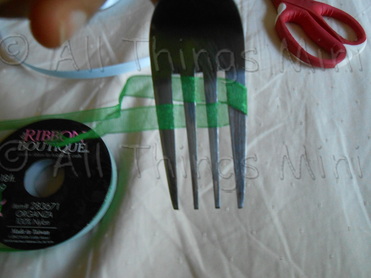 Step 3: Weave five layers of ribbon.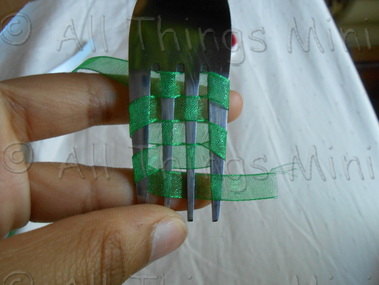 Step 4: Cut a piece of different colored ribbon about 3 inches long.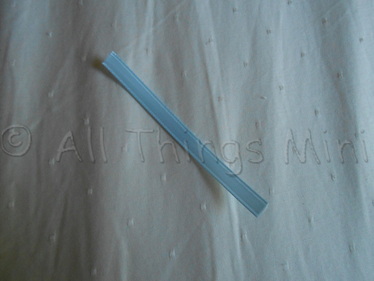 Step 5: Use this to tie a knot around the five layers of ribbon. Make sure you are tying it down the middle of the fork.

Step 6: Pull the bow off the fork and cut off the excess ribbon. Make any other adjustments and... Tada!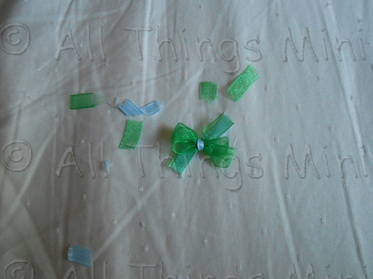 You have just made a perfectly beautiful double bow using a fork! Sometimes the bow looks a little lopsided so you might have to adjust it a little. :)

Enjoy!
-Erin